Digital Grusväg Art Gallery
This is a corona-safe digital art gallery that welcomes everyone at the same time, with no risk of meeting anyone else or being too close to someone else. It was opened on December 29, 2020, during the corona pandemic.
The Entrance Hall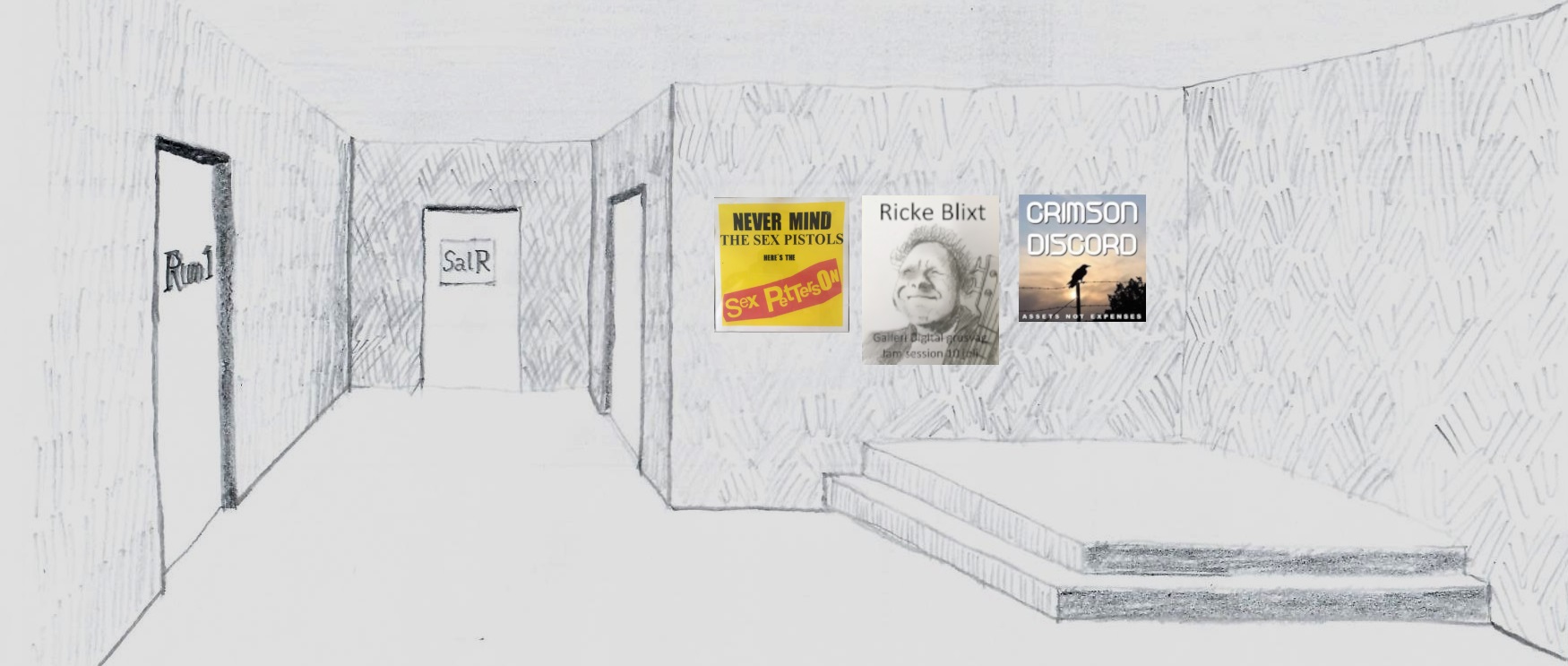 Sometimes we have jam sessions with an artist, and sometimes we have concerts. When we are lucky, they give us record sleeves or posters that we hang on the wall.

Open exhibition halls:
Hall K
The parameters of beauty, photographs of Sixten Borg. Shown in both Hall K and Lilla K (the inner room). There is an article in Swedish about this exhibition.
Closed exhibition halls:
Hall R: temporarily closed during preparations of a new exhibition.

Hall U: This hall is currently being built. We plan to open it in the spring of 2021.

The Garden: a new outdoor exhibition, preparations are ongoing.
Welcome!
---